It is about that time to start thinking about Christmas cards.  We had our pictures taken back in July by a good friend, so I am actually ahead of myself this year. I absolutely love making and sending out our Christmas cards. For the past few years, I have ordered our cards from Shutterfly. I have been a long time Shutterfly lover and I always get great comments on our photo Christmas cards and photo books from there. I have also order thank you cards and invitations from there. They have SO many cute designs! This year, I made a few sample cards. I wanted to get your opinions on which is your favorite. Also be sure to check out Shutterfly for your own Christmas cards.  Here is our card from last year.
And here are some of the ones I like this year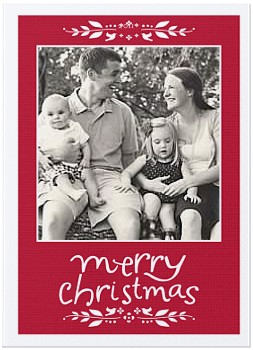 Handwritten Greetings Christmas Card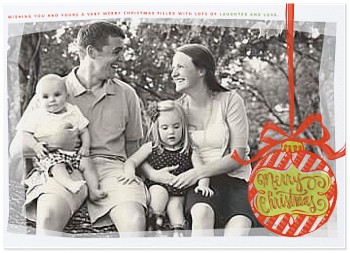 Bright Striped Ornament Christmas Card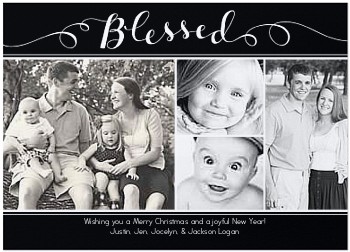 Blessed Family Religious Christmas Card
Which one is your favorite?